Softtouch, Softfrost and Softgrip
For your long-lasting advertising message
The high-quality and specially developed softtouch and softfrost lacquers as well as the exclusive softgrip variant create, in combination with our high-quality writing instruments, a particularly pleasant writing feeling and give the conventional promotional ballpoint pen a valuable and noble character.
The real highlight, however, is our standard process for adding the advertising! In the case of a softtouch or softfrost finish, the surface lacquer is applied after the product has been printed.
This ensures that your advertising message on the writing instrument is additionally protected by the lacquer and is therefore extremely durable and long-lasting.
The Klio-Eterna surface 1x1
The underlying concept is simple and sophisticated at the same time. The basis is always a basic model made of high-gloss or transparent plastic, which is lacquered with the respective lacquer. For both the softtouch and softfrost versions, a clear surface lacquer is used after printing. The softgrip surface finish, on the other hand, is applied using coloured effect lacquers.
Softtouch = high gloss + Klarlack
Hochglänzender Kunststoff + Softtouch-Klarlack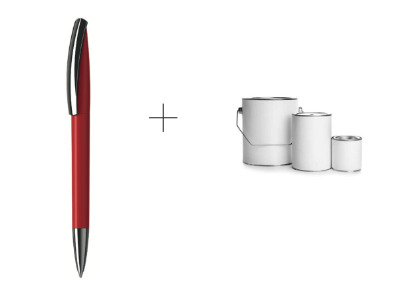 ---
Softfrost = transparent + clear lacquer
Transparent plastic + softfrost clear lacquer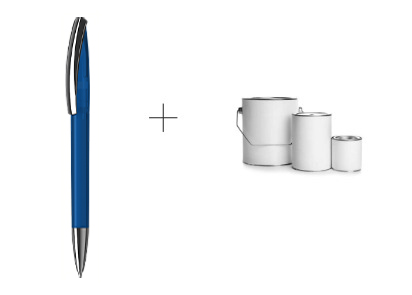 ---
Softgrip = high-gloss + effect lacquer
High-gloss plastic + softgrip effect lacquer